Event packages allow you to package different assignments and products for a an attractive event offering. In this article, we will explore how to create and edit a package.
1. Log into your Aluvii portal, then click on Event Management from your menu.

2. Click on Package.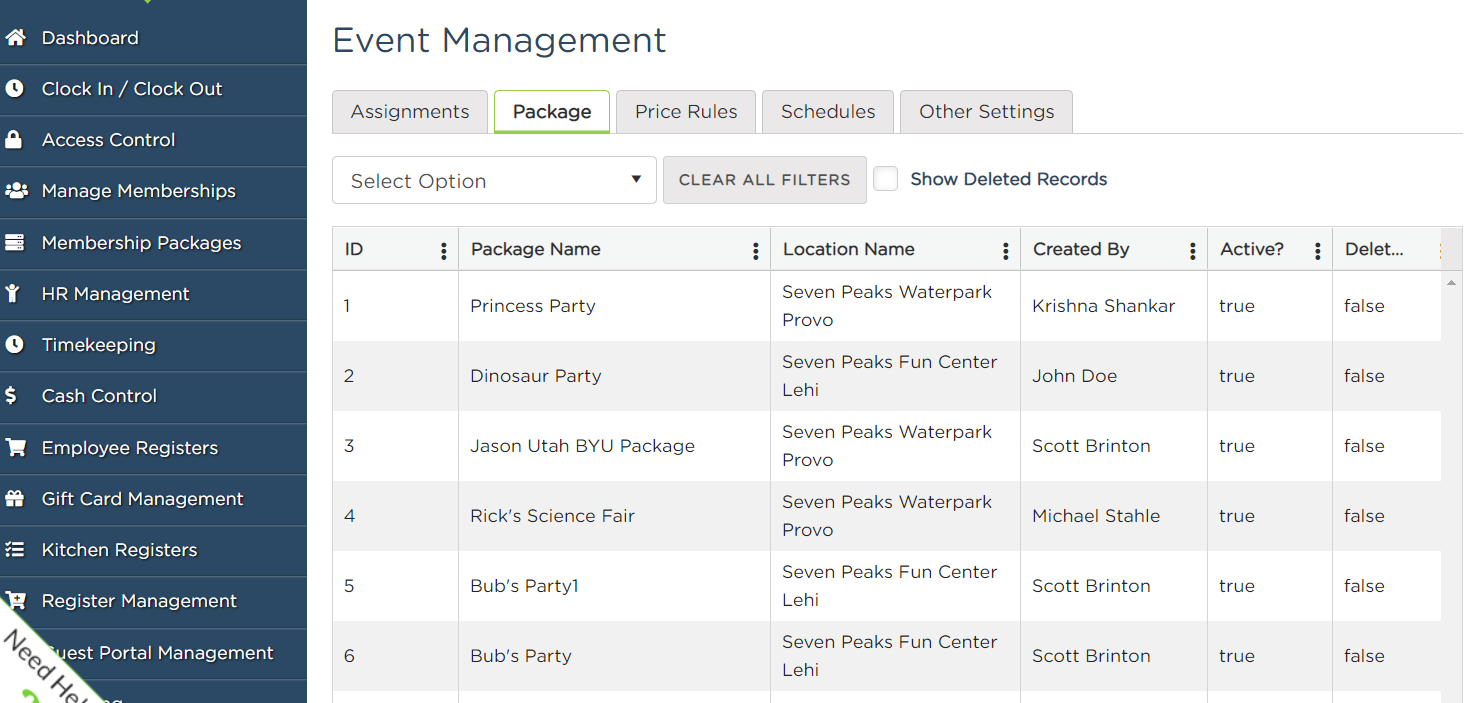 From here, you can see all of the packages that have already been created.
3. To create a package, click on Select Option, followed by Add Package.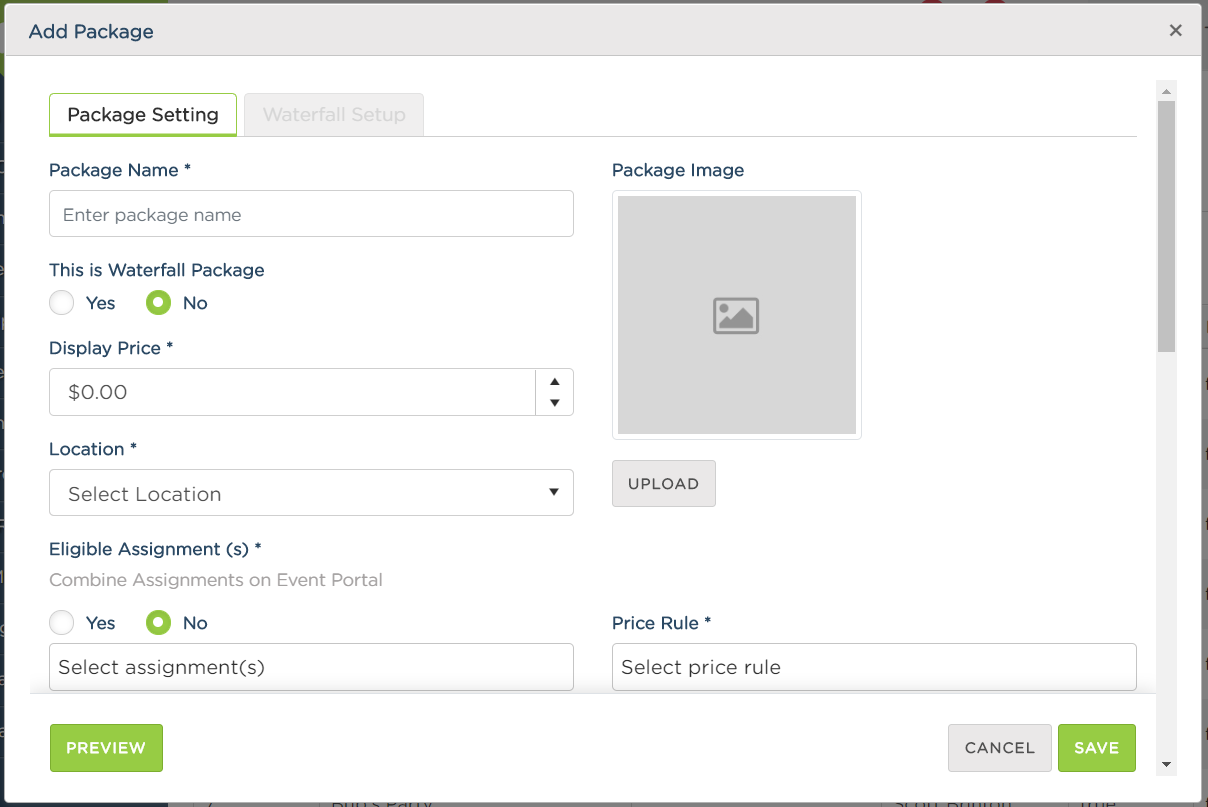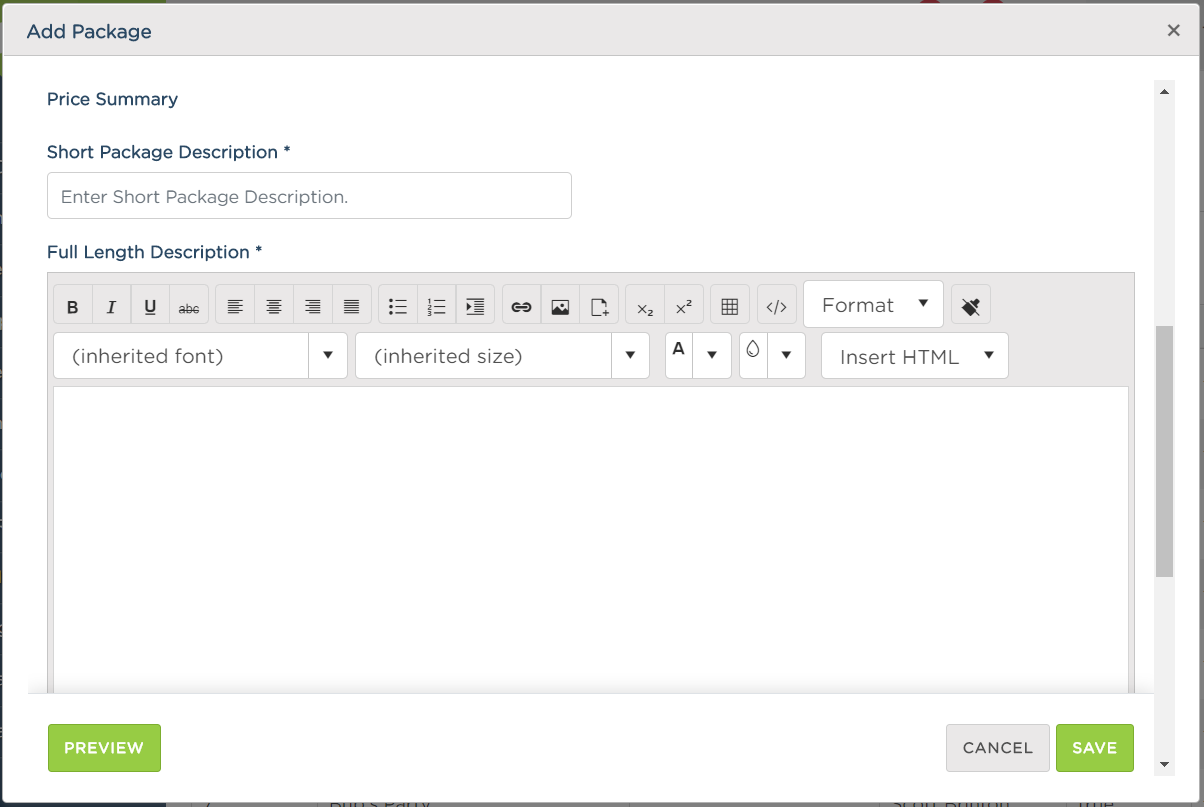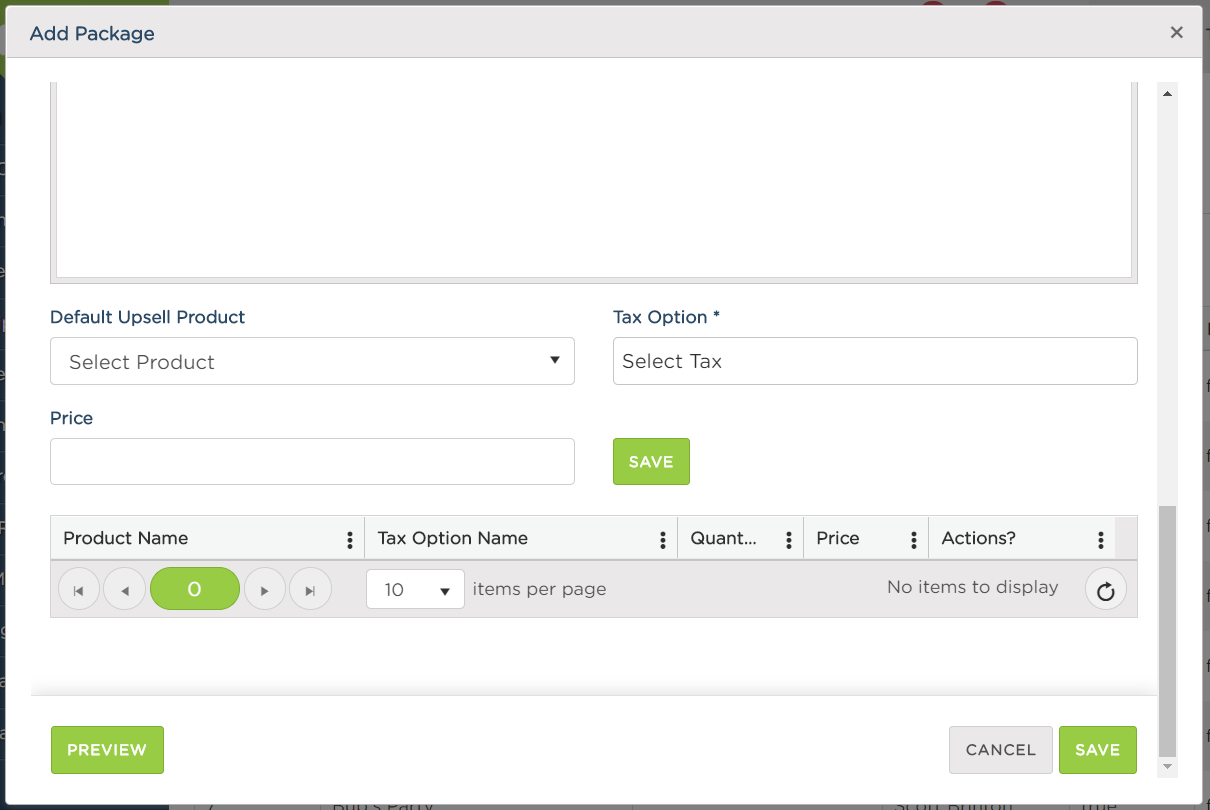 4. From here, you can edit the settings of package here.
Package Name: Name of the package (required)
This is Waterfall Package: select whether the package is a waterfall package or not
Display price: how much the package will be displayed for (required)
Package Image: the image that will be shown for the package
Location: the location where the package will be used
Eligible Assignments: combine assignments (required). To see how to create assignments, visit our article here.
Price Rule: select the price rule (required). To learn how to create a price rule, visit our article here.
Short Package Description: show a short package description for the package preview (required)
Full Length Description: full description for the package
Default Upsell Product: select which product to upsell with the package
Tax Option: select the tax option for the package. To learn how to set a tax option, visit our article here.
5. Click on Save to complete the package.
To edit your package, you can simply double click the created package. Alternatively, you can click on the created package, followed by Select Option, then Edit Package.